Directions
The Northwest Biplane Fly-In is held at historic Felts Field (KSFF) in Spokane, Washington. Felts has a rich history dating back over 85 years and is appropriate that it hosts one of the most eclectic collections of vintage aircraft in the area.
Felts Field (KSFF)
Located on the Seattle sectional (click to go to SkyVector):
This is a perfect picture to study. Note how much longer the 3L/21R is.
Airport Information
Driving
We are sorry, but due to security, liability and logistical reasons, the Fly-In is only available to those who are participating, or are part of the aviation community. If you are planning on driving, please make arrangements with the organizers before you arrive.
View Larger Map
The easiest access to the airport is Fancher Avenue north to Rutter then east to southeast corner of the field (big Felts Field stone sign).
Street arrivals for the fly-in are required to use the entry gate at the south-east corner of the field, near the intersection of Rutter and Dora.
Inside the gate, follow the roadway lines before the first east/west row of hangars, bear to your left, STOP at stop sign and flashing red light (taxiway crossing), procede west until you see the left turn by the maintenance building for fly-in parking.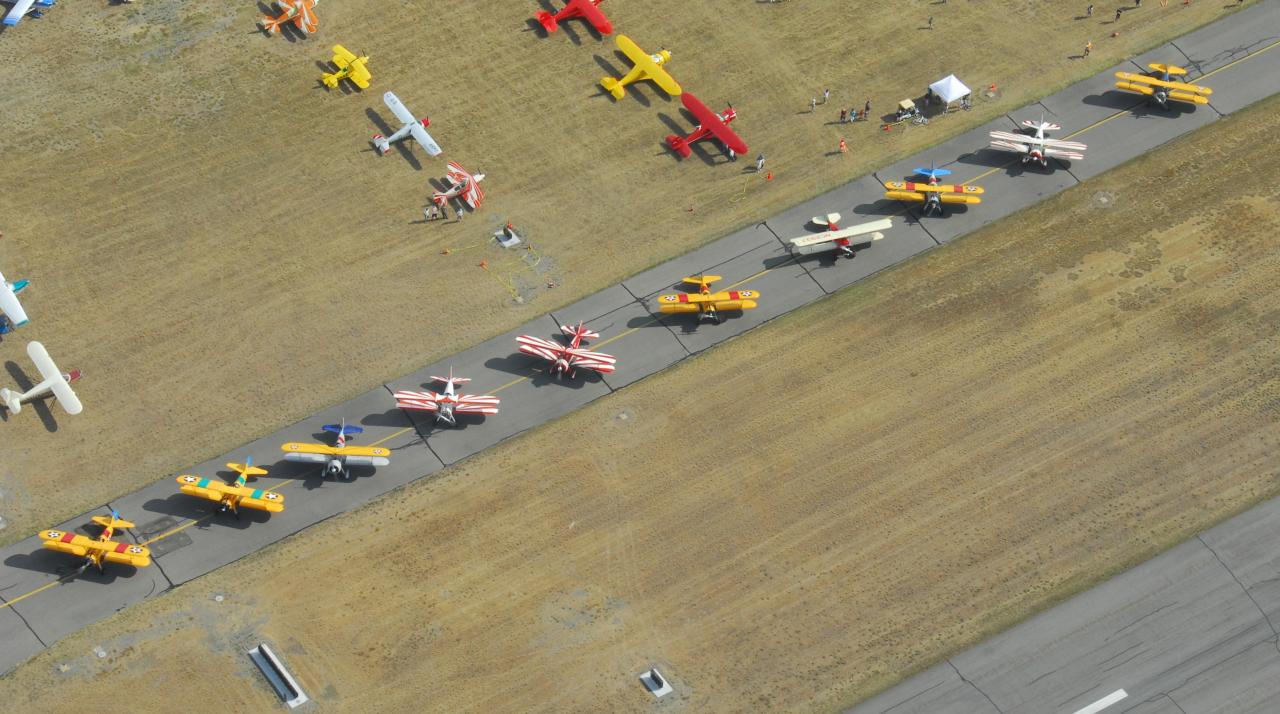 Biplanes preparing for mass flyover.